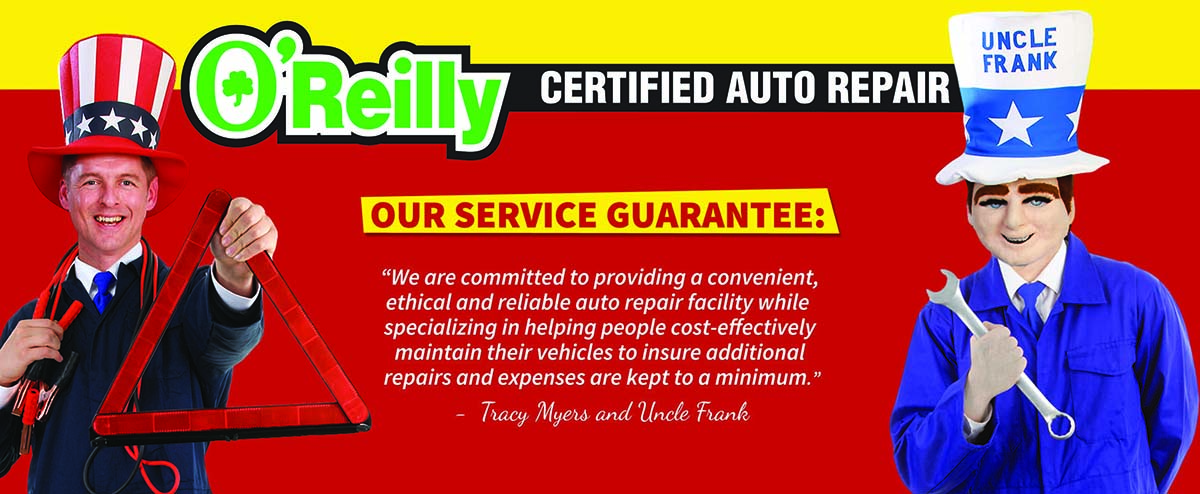 ABOUT FRANK MYERS AUTO SERVICE & REPAIR CENTER
I'm Tracy Myers, owner of Frank Myers Auto Service & Repair Center. My Great Grandfather, Frank Myers, opened the first Frank Myers store more than 100 years ago and it is an honor to carry on my families tradition of excellence by serving the great people in the Triad with a smile. Our goal is 100% customer satisfaction because we know that is what will make YOU our customer for life. I encourage you to drop by when you're in the area, meet our Team and see why other people just like you have made us their number one choice for quality auto service and repair.
OUR CUSTOMER GUARANTEE
We are committed to providing a convenient, ethical and reliable auto repair facility while specializing in helping YOU cost-effectively maintain your vehicles to insure additional repairs and expenses are kept to a minimum. If you've been searching for a quality "auto repair center near me," you've come to the right place! We look forward to doing business with you.
NUMBER ONE CHOICE FOR QUALITY
AUTO SERVICE

REPAIR IN WINSTON-SALEM
FREE Services:
FREE Wi-Fi
FREE Visual Brake Inspection
FREE Check Engine Light Check
FREE Seasonal Maintenance Inspection
FREE Battery Check
FREE Estimates
FREE Rental Car*
FREE Shuttle**
FREE Multi-Point Inspection w/ Every Paid Service
FREE 24/7 Drop Off
FREE Car Wash w/ VIP Oil Change
*Rental cars available on a first come/first served basis w/ limited availability for repairs over $500 at posted rate.
**Shuttle must be reserved in advance and travels a 30 mile radius from dealership. Available w/ repairs over $500 at posted rate.
Tires
Batteries
Windshield Wipers
Windshield Repair
Scratch and Dent Removal
Wheel Polishing
Vehicle Detailing
Tune-ups
Our Services Include:
Vehicle Checkup / Inspection
Tranmission Flush
Electrical Service
Tire Balance
Maintenance (Wipers, Headlights, Ect)