by Frank Myers Auto Maxx
8/16/2021 - Triad Family Business Award Winner
---
Triad Business Journal announced the honorees of the 2021 Family Business Awards, presented by Allegacy Federal Credit Union. Winston-Salem based used car dealership, Frank Myers Auto Maxx, was one of the winners.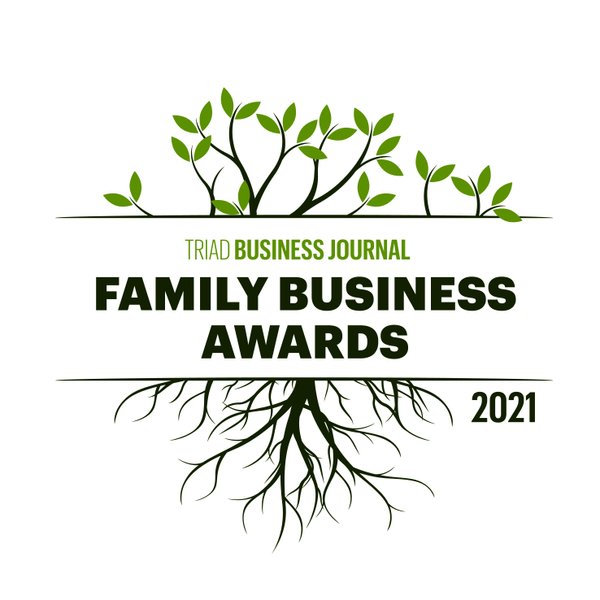 "Family-owned businesses are the soul and driver of the U.S. economy," said Triad Business Journal Editor Lloyd Whittington. "It's great to be able to recognize so many vibrant and vital multigenerational businesses and also business leaders. We're looking forward to honoring them at an awards ceremony set for August 25 in Winston-Salem, NC."
The family-owned businesses that were nominated met the following criteria:
A strong demonstrated commitment to both business and family;
Multigenerational family business involvement;
Strong contributions to industry;
Meaningful engagement in the community; and
Innovative business practices and strategies
Congratulations To The 2021 Honorees
Heritage Award Winner: Biscuitville Fresh Southern
Double Hung, LLC
Dudley Beauty Corp, LLC
Front Street Capital
Ghassan's Fresh Mediterranean Eats
Kaplan Early Learning Company
Lanier Ace Hardware
Parrott Benefit Group
Piedmont Steel Company. LLC
Saf-Gard Safety Shoe Company
Shuler Meats Inc
Thompson Traders, Inc
Owner Of Frank Myers Auto Maxx Is "Grateful"
The owner of Frank Myers Auto Maxx, Tracy Myers, said, "A lot of people don't realize that my great-grandfather opened the first Frank Myers store here in the Triad more than 100 years ago! Then my dad (also named Frank Myers) had the vision to open the second Frank Myers store in Winston-Salem. I bought the company from him in 2006 and now my 19 year old son, Presley, is a part of our Team. I'm extremely proud that I've been a part of multiple generations of entrepreneurs serving our neighbors and it is a blessing to be honored as a Family Business Award winner by the Triad Business Journal."
General Manager Keith Bowman also expressed his gratitude. "Frank Myers Auto Maxx really is a special place and this is a special award. I feel fortunate to have been here for the past 13 years and I look forward to being able to serve for many more."