by Frank Myers Auto Maxx
5/26/2021 - Best Car Dealership In Winston-Salem
---
For the fifth consecutive year, the readers of YES! Weekly voted Frank Myers Auto Maxx as the Triad's Best used car dealership. They voted Carmax into second place with runners-up being Impex Auto Sales and Eurobahn BMW Mini Mercedes-Benz and Audi.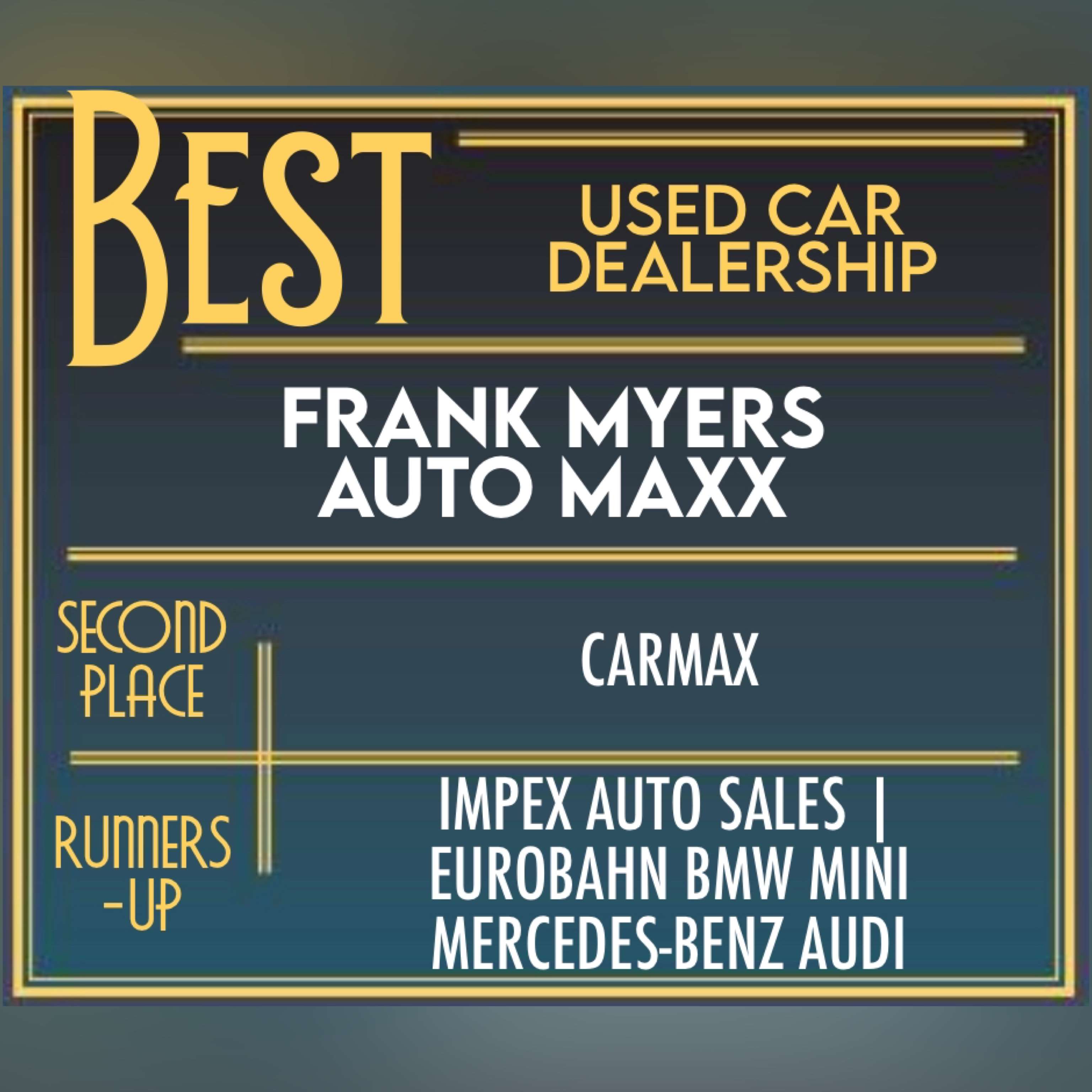 What Sets Us Apart from the Competition?
With a legacy of more than 100 years since the first Frank Myers store was opened, their unique approach to automotive retailing allows their team to exceed expectations when it comes to sales and customer service. While known for their flamboyant style, their commitment to helping car shoppers find the perfect used vehicle has proven their methods successful with a number of automotive awards. In 2010, Frank Myers Auto Maxx was named the number one small business in North Carolina by Business Leader magazine, and has only continued to grow. They were also named one of the fastest growing privately owned businesses in the country for 5 consecutive years by INC magazine Frank Myers Auto Maxx and has received an A+ Better Business Bureau rating.
Experience the Difference in Winston-Salem
What keeps car buyers consistently coming back to this unique used car dealer? The owner of Frank Myers Auto Maxx, Tracy Myers, says, "It's not just one thing but our customers love our non-commissioned, no-pressure team of automotive solutions providers.
When my great-grandfather opened the first Frank Myers store more than 100 years ago, he made a commitment of excellence to the community, the people who lived in the community and his Team. We are proud to have continued his commitment and this award is recognition that the folks here in the Triad recognize that. Our goal is to continue to provide a high quality and unique car shopping experience for years to come."

General Manager Keith Bowman expressed his gratitude. "I've been here for over 13 years and it is really a special place. It's an honor to serve and I'm grateful for everyone who voted for us."