by Frank Myers Auto Maxx
5/20/2021 - Torch Awards for Ethics is the most prestigious honor BBB can present to a business
---
Better Business Bureau (BBB) congratulates a Winston-Salem based used car dealership, Frank Myers Auto Maxx, for winning a 2021 Torch Awards for Ethics.
The Torch Awards for Ethics is the most prestigious honor BBB can present to a business. Being a recipient indicates the business not only believes in the high standards of honesty, integrity and transparency promoted by BBB, but also consistently acts on these standards and continuously integrates them into its daily practices.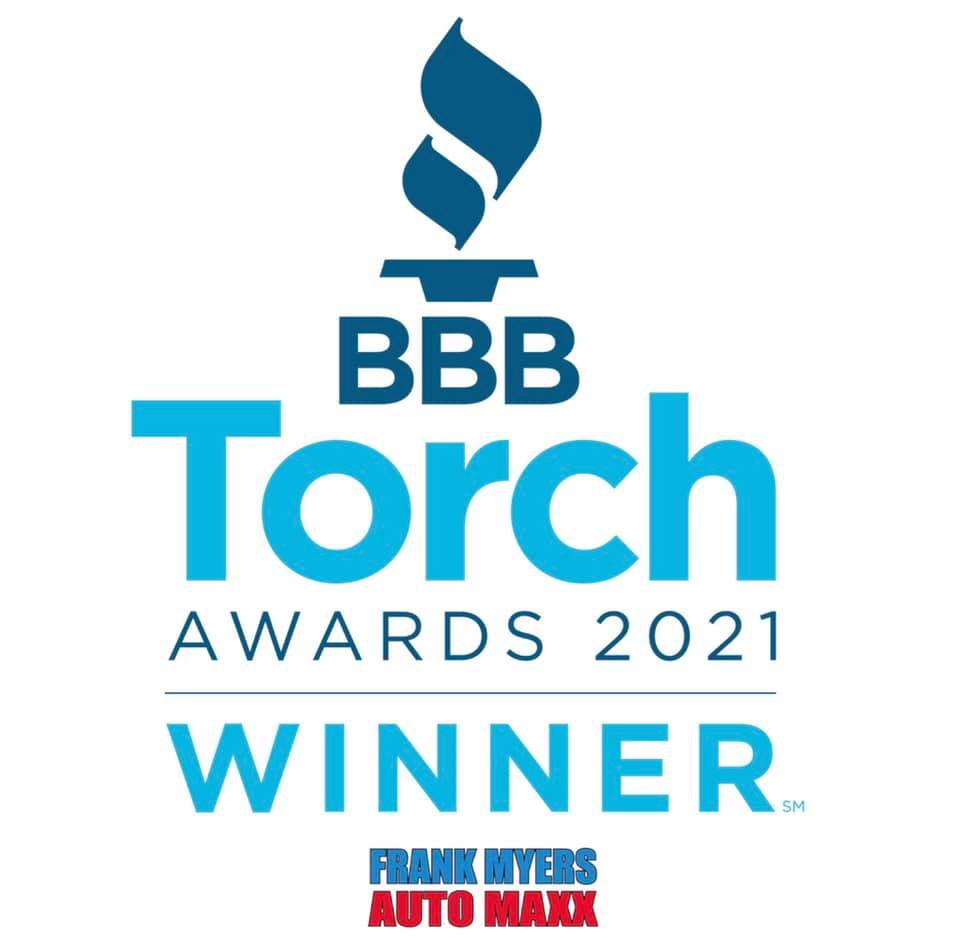 What Are The BBB Torch Awards?
"The Torch Awards for Ethics is not a popularity contest. An independent panel of judges reviews each nominee and evaluates the company's demonstrated commitment to business practices that build trust with employees, customers and vendors in the marketplace. The winners exemplify TRUST in the community," said Brad Huffstetler, Executive Director of the BBB Education Foundation of Central & Northwest NC.
A three-judge panel evaluated the businesses on four criteria to determine which ones best exemplify TRUST in the community. The criteria are:
Character: As CEO, President, Owner or Executive Director your leadership character sets the tone for your entire organization. As a leader, explain how you behave intentionally and communicate with your leadership team, employees, customers and stakeholders in a way that is consistent with your beliefs.
Culture: Illustrate how your organization works toward a culture of trust through clarity of purpose, empowering employees and opportunities for growth.
Customers: Give examples of internal practices your organization uses to build better customer relationships.
Community: Display organizational programs, contribution and activities that return value to and support your community.
Why Was Frank Myers Auto Chosen?
In choosing Frank Myers Auto Maxx as a 2021 Torch Award winner, judges picked Frank Myers Auto Maxx as a winner for their commitment to ethics. One judge wrote, "Frank Myers ethical-conduct class for employees and its step-by-step guidelines for ethical customer service offer car-buyers a hassle-free experience."
The other 2021 Torch Award for Ethics winner is Winston-Salem based IFB Solutions. These two winning businesses can now compete in the International Torch Awards for Ethics.