Frank Myers Auto Maxx is making it easier for used car shoppers to own a nicer, newer car from their Winston-Salem, North Carolina location.
Last year, Frank Myers Auto rolled out a program that doubled the down payments of car buyers up to $1,000.
But now, the car dealership is more than doubling its down payment assistance.
Frank Myers Auto Maxx announced Monday that it is expanding its down payment assistance program and will now provide as much as $2,000 for qualifying borrowers.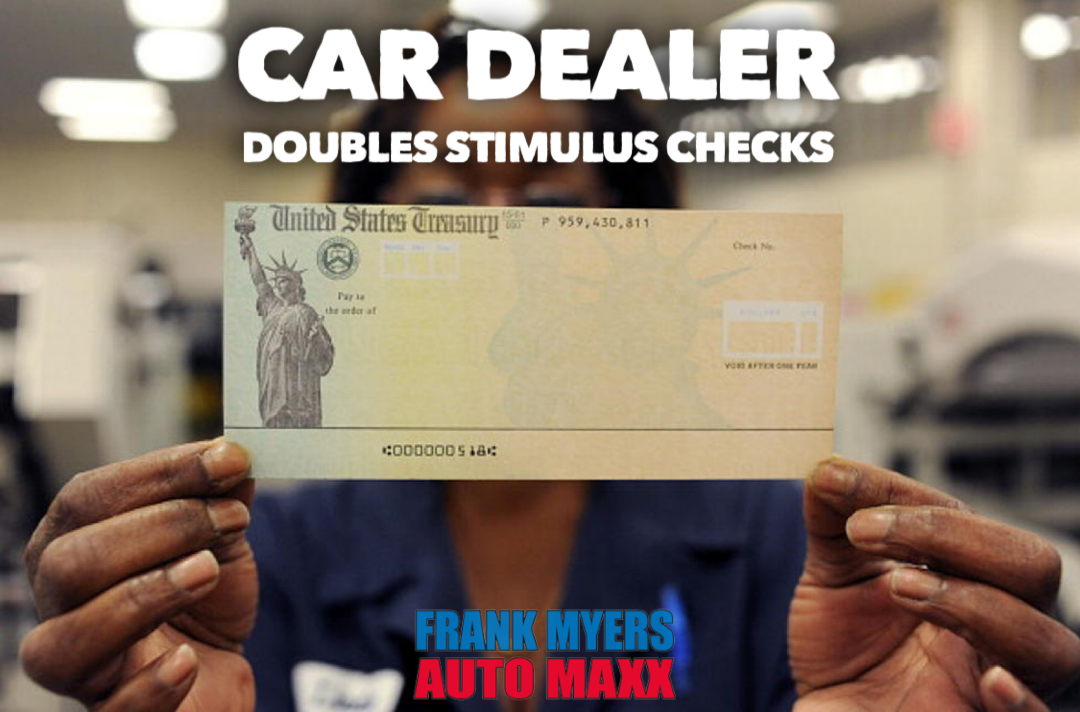 According to the used car dealership, the expanded down payment assistance is available to any North Carolina resident.
"We want to do our part to stimulate the local economy," said Tracy Myers, owner of Frank Myers Auto Maxx. "We know that making the purchasing of a nicer, newer car more achievable is one of the best ways we can help. And with the Federal Government recently issuing Coronavirus Stimulus checks, we felt the timing is perfect."
Last years program, which paid up to $1,000 in down payment assistance, helped an undisclosed amount of people buy a nicer, newer car.
And now, the dealership is expanding that program in conjunction with the release of stimulus checks. According to the dealership, car buyers can qualify to have their stimulus checks doubled up to $2000 when used for a down payment at Frank Myers Auto Maxx.
"Helping people buy nicer, newer cars and putting safe, dependable transportation on North Carolina roadways helps strengthen our communities," said Will Terradas, Director of Finance. "We are proud to increase our down payment assistance program to help make an even greater impact in the lives of our customers."
This down payment assistance program ends at Thursday, April 30th, 2020 at 5pm or when the funds for the program runs out, whichever comes first.
For more information on this program, call Addison at 866-242-1277 or text her at 336-276-0065.