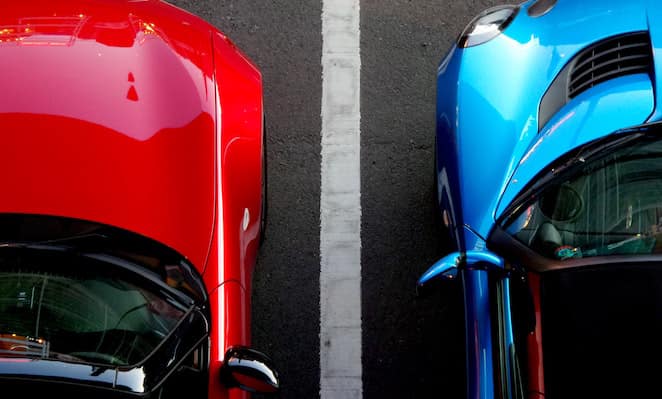 Our Winston-Salem used car dealership is proud to carry a variety of different used cars, and many of these are small, compact models. While some people prefer large, husky vehicles, there are many reasons shoppers should consider looking into purchasing compact cars. Our team has experience with all different sizes of vehicles, so they know firsthand what each model has to offer. As a result, they have some tips for what makes a compact car such a great buy, and why this might be your next favorite type of vehicle.
They're Easier to Park

An obvious perk is that you can handle the car in tight spaces very easily. This makes it easier to park in what might otherwise be a too-small-to-fit situation to get where you need to be faster.
They're Fun to Drive
While it's energizing to handle powerfully large cars on the road, small cars can be even more fun because many pack an unexpected amount of power despite their size. Many manufacturers include a turbocharged V6 engine, which helps you to zig-zag easily in between bulkier cars.
They're Typically Cheaper

Compact and subcompact cars are typically the cheapest in a brand's lineup, so this makes for an excellent car for a first-time car shopper. They're typically more affordable from the start to the end of the purchasing process. Many of our first-time car buyers in Winston-Salem look at these options when they enjoy an efficient and informed shopping experience at our used car dealership.
They're Easy on Gas

Not only do compact cars turn out cheaper initially, but they also often return better gas mileage. This is one of the top reasons shoppers usually look to shop for smaller cars.
They Are Brimming With Technology

Back in the day, it was assumed that luxury SUVs were the only vehicle to offer advanced technological perks. Now, small, compact cars have it all with as many luxurious and helpful features as possible, such as in-dash navigation systems, hard-drive based entertainment systems, in-car communications offerings, and integrated smartphone technologies.
They Are Safe

Compact cars pack just as many safety features to protect all passengers from the unexpected as do heavy-duty large models. Technology such as electronic stability control and side-curtain airbags have helped small cars to avoid collisions and remain viable picks for the car buyer who wants it all.
Used Compact Models in Winston-Salem

There are so many compact cars to pick from that offer great fuel economy, style, safety, and so much more. At Frank Myers Auto Maxx, we carry all of our customers' top picks in compact cars, including the Hyundai Accent, Honda Fit, Toyota Prius, Hyundai Veloster, Chevy Sonic, Ford Focus, FIAT 500, Volkswagen GTI, and more.
If you'd like more information about the perks of buying a compact car in Winston-Salem, visit Frank Myers Auto Maxx today! We are happy to assist you in your buying process.