by Frank Myers Auto Maxx
5/1/2019 - Winston-Salem, NC
---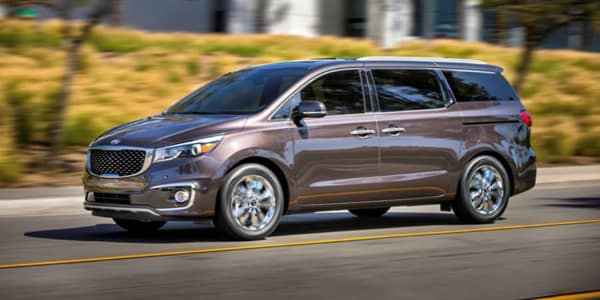 Life doesn't stop moving when you've got a family, and upgrading to a larger vehicle with more space and better safety features will help keep you and your family rolling. Luckily, Winston-Salem families can check out our selection of used minivans for sale to keep themselves going at a family-friendly price.
Reasons to Buy a Used Minivan
One reason many families have opted to drive a minivan is the price. Minivans are much cheaper to maintain and tend to have lower insurance rates than larger SUVs. They typically have better fuel economy estimates and are more nimble on the road than similarly sized SUVs. Buying a used minivan at Frank Myers Auto Maxx can save Winston-Salem drivers even more money too with our used car financing options!
Many families have also switched over to minivans due to their advanced safety features. More and more minivans are now available with updated safety and driver assistance features to help give parents and drivers peace of mind. Considered very practical and safe on the road, the newer Honda Odyssey and Kia Sedona models have scored well in crash tests and were named a Top Safety Pick by the Insurance Institute for Highway Safety (IIHS).
Another factor that has lead to more people choosing minivans are the plethora of space and comfort they offer passengers in all three rows. Featuring multiple storage compartments and large trunks, minivans provide plenty of cargo space for kids sports equipment or for luggage on family trips. The minivan's low to the ground design gives it a more stable ride as well as makes loading young and elderly passengers a breeze.
With interiors ranging from basic to luxurious, the whole family is sure to love the spacious seats and rear sliding doors that make it easy to access the third row. The sliding doors also help prevent kids from slamming the doors open and shut into another vehicle or getting their fingers caught in the door.
Used Minivan Models in Winston-Salem
With a finance solution for almost every situation, Frank Myers Auto Maxx has all the popular minivan models that offer these great features including: the Dodge Grand Caravan, Honda Odyssey, Kia Sedona, Toyota Sienna, and the Chrysler Town and Country. For more information about our used minivan inventory, contact us at Frank Myers Auto Maxx or call us at (866) 242-1277
View Used Minivan Inventory