by Frank Myers Auto Maxx
10/2/2017 - Winston-Salem, NC
---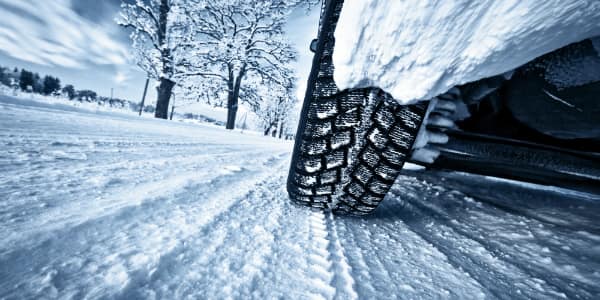 Fall is here, and it never hurts to think ahead on how to prepare your vehicle for the coming seasons. With winter comes sleet, snow, and less-than-ideal road conditions. Winter is tough, but our service center in Winston-Salem can give you some tips on how to ensure that your car, truck, van, or SUV stays healthy and hardy through the weather ahead.
Take the Right Steps
Check your battery: In cold temperatures, your battery's processes slow down and it becomes more difficult for your vehicle to start. Before it gets too cold, stop by and have one of our trained technicians run a battery load test, which will determine whether or not you need to replace your battery.
Work on your wiper blades: Your wiper blades will need to be in peak condition when you're facing down the winter precipitation. We advise changing them as well as topping off your wiper fluid to make sure you don't go to wipe salt or grime off the windshield and then come up short. If you're not sure what to look for to determine whether it's time to replace your wiper blades, you can find wiper blade replacement advice from our Winston-Salem service experts.
Check your tire pressure: To make sure your drive is the safest it can be, your tires need to be in top condition. Check their pressure regularly, because if they're not properly inflated, it compromises the traction of your ride. That's the last thing you need in winter weather!
Check your antifreeze: This is a necessary component of keeping your car running in the chilly winter months. Check to be sure it's in the right ratios in your radiator so you're confident it'll be effective when you need it most. If you're not sure how to do that, no problem! Our professionals will be happy to take care of it for you, and advise you on any changes that need to be made.
It's coming up on time to be sure your vehicle is prepped and ready for the frigid months ahead. Visit Frank Myers Auto Maxx today to make sure it's in the right state to be a dependable road companion!