by Frank Myers Auto Maxx
4/12/2018 - Winston-Salem, NC
---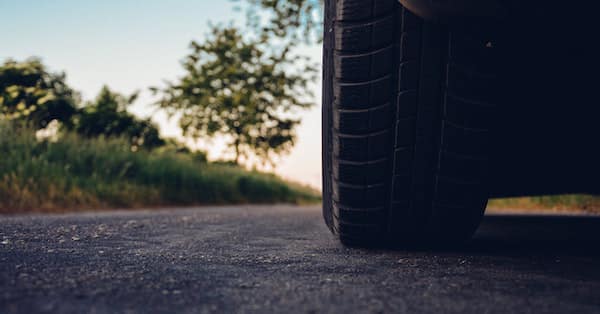 With nicer weather comes the seasonal change that indicates it's time to prepare your car for new adventures. Most importantly, you'll want to make sure your tires are in top shape and ready for the mileage that you'll be tacking on for warm weather explorations. Our Winston-Salem used car dealership knows it can be inconvenient to get all of the auto repair services you need to keep your car running, so we offer easy-access, around the clock service to all of our customers.
A particularly special service we offer is tire rotation and balancing. This is so crucial to maintaining your car's health that we're offering tire rotation and tire balancing at $24.99 so every driver can afford to keep moving smoothly. Regular tire care is important to preserve the longevity of your tires, as a tire rotation will ensure that they aren't subject to uneven wear and tear.
Tire Services in Winston-Salem

Many people do not know the importance of getting routine tire checkups. In regular driving, your front tires wear more on the shoulders because they take on much of the cornering forces in turns, and front wheel drive vehicles especially have more force on the front wheels. Tire rotation allows for all of the tires to do some duty on the front end as well as get a break on the back end. It ensures that each tire wears evenly and lasts longer. For most vehicles, tires are rotated front to back.
Wheel balancing is just as important because there are heavy spots on tires and the wheel that cause vibrations and wobbling. Properly balanced wheels can improve driver safety, reduce tire wear, increase fuel efficiency and minimize steering wheel vibration leading to a smoother, more comfortable ride. To balance the wheel, our technicians perform expert tire service in Winston-Salem and will add weight to the wheel to balance it out. When a wheel is out of balance you'll feel vibrations in your front wheel, or your seat.
Experts say that you should have your tires rotated about every 5,000 to 8,000 miles, and have your tires balanced about every two years or whenever you mount a new tire on a wheel.
To make sure your car is running in top shape, including your tires, schedule your service visit today. Our team would be happy to make driving an enjoyable, hassle-free experience.