by Frank Myers Auto Maxx
1/3/2018 - Winston-Salem, NC
---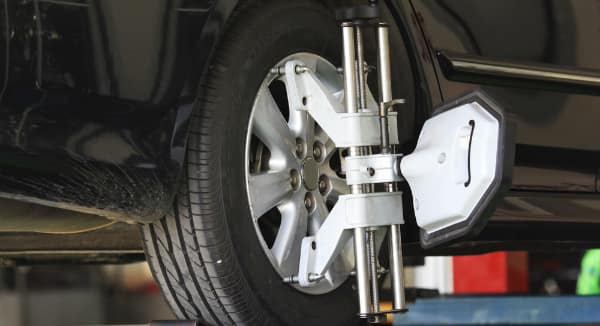 Winter is here, and with it comes some rough conditions for your car, truck, van, or SUV. Potholes, slippery roads, and more can take a toll on your tires and wheels, but when it's time to get them looked at, be sure to know the difference between an alignment and a tire rotation. The experts at our Winston-Salem auto repair center can tell you!
Wheel Alignment
There are varying degrees of wheel alignment issues, but all of them compromise your ability to drive safely because it signals an issue with the steering or suspension systems—both of which are critical to safe operation of a vehicle. It manifests itself in a number of ways. The most obvious sign is your vehicle pulling to one side when you take your hands off the wheel. It is also the kind of issue that may crop up slowly over time without the driver even noticing, which is why we recommend routine inspections. A wheel alignment is a must, and our Winston-Salem technicians are happy to help.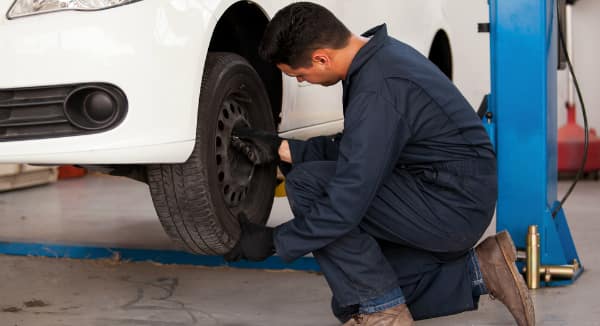 Tire Rotation
A tire rotation pays more attention to your tires than your steering and suspension, though they both improve the handling and safety of your vehicle. As you drive, your tires may be subject to uneven wear. This happens for a number of reasons, such as where the weight is distributed on your vehicle, what type of drivetrain you have (front wheel drive, 4WD, and rear-wheel drive vehicles all wear differently), and other factors.
Tire rotation will help your tires last longer by shifting spots with less tread wear to more stressed areas. This improves your car's traction as well as its efficiency, so it's important to stay on top of this necessary maintenance item!
Make an appointment to visit Frank Myers Auto Maxx today to get a tire rotation or wheel alignment done. This way, you'll be able to handle whatever the winter throws your way in a safe and confident manner!