by Frank Myers Auto Maxx
5/22/2018 - Winston-Salem, NC
---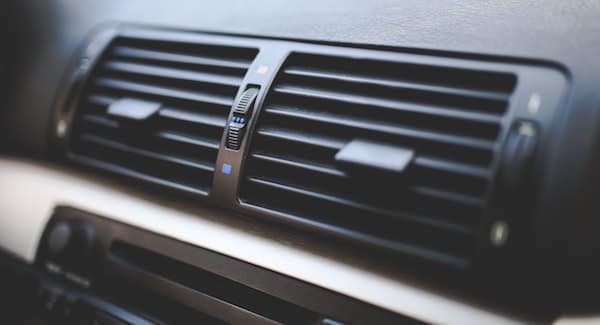 Before the heat of the summer arrives, you'll want to make sure you're prepared. You may not think of it now, but when you're trapped inside your hot car that's been sitting in the sun for hours with a weak air conditioning system, you'll have wished you had fixed it much earlier. The key to surviving hot summer drives is a powerful A/C system. Our highly-trained technicians at our used car dealership's service center are happy to offer free automobile air conditioning checks for all our Winston-Salem drivers.
We pay close attention to every part of your vehicle, and we'll be sure to communicate with you what your vehicle needs. In repairing a weak air conditioning system, we recognize that this small fix can determine whether you'll be taking long, luxurious road trips this summer, so we advise fixing this as soon as possible. In the event that the A/C system has a leak, we'll stop it before it affects any other system.
Inspecting Your Vehicle's Air Conditioning System in Winston-Salem

Your automobile's air conditioner often needs more attention than drivers think. Over time, A/C fittings become loose; O-rings, hoses, and seals wear out; and your cool blast of air no longer works efficiently. It can be hard to know when your A/C is starting to lose its cool, so our technicians will perform a free visual inspection, check the operation of the air conditioning compressor, check pressure system readings, and conduct an outlet temperature analysis designed to determine cooling performance.
The are some typical signs and symptoms that your A/C is in need of some TLC from our team at our Winston-Salem used car dealership. The most crucial sign that you need to repair your A/C is that no air is coming out of your vents. You'll be missing any sort of air movement in the stagnant heat of summer, so make sure this is addressed. The same goes for when symptoms are less dramatic, and there's simply less air flow coming from the vents than usual. Additionally, if there's moisture around the compressor–which our technicians can check if you're not sure where this is–or if there's a strange odor coming from the passenger cabin, you should stop in to schedule an A/C refresher.
For more information on knowing when to repair your A/C, contact us at Frank Myers Auto Maxx in Winston-Salem and schedule your service visit today!