by Frank Myers Auto Maxx
8/27/2018 - Winston-Salem, NC
---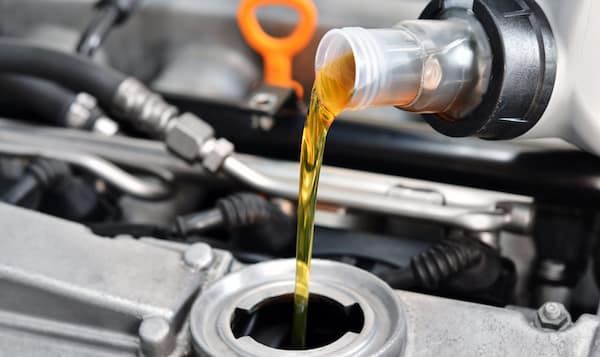 When you get your oil changed, do you think about which oil your car should be receiving? If not, it's important that you check your owner's manual to identify the type of oil that works best for your vehicle and your driving conditions. The typical options of conventional and synthetic oil depend on these considerations and others, so our Winston-Salem team has broken down exactly why you should pick one over the other from our service menu.
Which Oil Should Winston-Salem Drivers Choose?

It's a good idea to have your oil changed frequently, because the oil keeps your engine lubricated and running efficiently. Oil changes are one of many routine maintenance steps that Winston-Salem drivers can take at our service center to ensure that they preserve the integrity of their vehicle.
Synthetic oil is a good option for drivers who are willing to pay to get the most from their gas tank. Between conventional oil and synthetic oil, synthetic is more expensive because it can last for up to three times longer than conventional oil. Synthetics also allow for more horsepower and efficiency from your engine because it produces less resistance in the engine. More performance oriented vehicles require synthetic because of the high heat that builds in their engines, whereas conventional engines don't require anything specific.
While synthetic oil certainly has an edge over conventional oils, there are still benefits to having the option of conventional. For one, it helps in smoothing the surface quickly on new engines with designs that are not 100% neat and smooth. If your engine is very old, it's also a good idea to use conventional over the more advanced synthetic.
For more information on choosing the right type of oil for your engine, contact us at Frank Myers Auto Maxx today!