by Frank Myers Auto Maxx
7/11/2018 - Winston-Salem, NC
---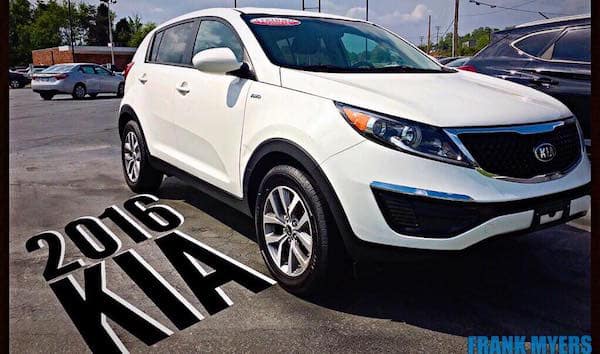 Are you in the market for a good-looking SUV that delivers on performance but also won't burn a hole in your gas tank, and your wallet? While many SUVs only offer style and powerful handling, our Winston-Salem used car dealership has an ample selection of used SUVs that bring the whole package, including fuel efficient technology. We know you shouldn't have to choose between the options you want most in a vehicle, so we make sure you don't have to!
Used SUVs that Offer Good Gas Mileage in Winston-Salem

There are a variety of options to choose from when you're looking for power and good gas mileage all at once. Winston-Salem drivers will find these features in the used SUVs we carry which span across many different manufacturers. Some of our favorite options include: the Mazda CX-5, Honda CR-V, Ford Escape, Chevy HHR, Toyota RAV4, and the KIA Sportage. Each of these models offers 30-40 mpg for highway driving.
These SUVs come with unique features that make the investment always worth it. The sporty body of the 2013 and 2014 Ford Escape makes for fun and spirited driving, while the 2013, 2014, and 2015 Mazda CX-5 offers an impressive 26 mpg for uninterrupted city driving. There are a wide range of drivetrains available to each vehicle; the CX-5 comes standard in front wheel drive, as does the Chevy HHR, the Toyota RAV4, the Kia Sportage, and each Ford Escape model except the Ford Escape four door Titanium with four wheel drive. The 2012 Honda CR-V comes standard with four-wheel drive, while the 2013 and 2014 models offer all-wheel drive. While we offer many different colors to choose from in each of these models, some popular choices include beige, silver, black, gray, white, metallic blue, red, and dark blue.
For more information about our used SUVs that offer great gas mileage, contact us at Frank Myers Auto Maxx today!