by Frank Myers Auto Maxx
1/22/2018 - Winston-Salem, NC
---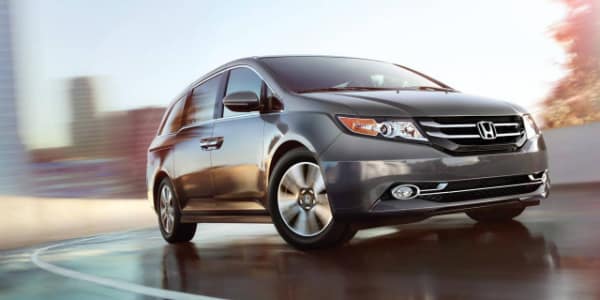 Sedentary suburban life isn't for every family. That's why our Winston-Salem used car dealer offers such a wide range of vehicles. If you're in a growing family and in need of a minivan, don't fret: your days of outdoor adventure aren't behind you. In fact, there are plenty of instances where a van bests an SUV!
For Towing
If you're a dedicated outdoor vacationer, a minivan can hold its own when it's time to tow along your small watercraft, pop-up camper, or motorcycle. The Honda Odyssey is a particular favorite, with the 2015 model hauling 3,500 pounds—close to two tons. In addition to its mighty engine, the infotainment features and road-trip friendly levels of comfort are sure to please even your pickiest of passengers.
Of course, there's also the classic Dodge Grand Caravan. It's accustomed to being the most powerful minivan in its segment, with models clocking 283 horsepower. When you take this used minivan for a test drive, be sure to check to make sure you have all the equipment you need to hitch up your outdoors must-haves. Your minivan can take on the challenge!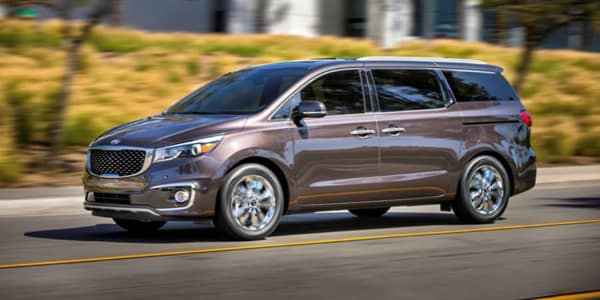 For Comfort
Even if you're not big on camping and exploring nature with your family, sometimes it's just easier, and more enjoyable, to drive than to take a plane to your next vacation destination. In that case, minivans also offer the passenger space and comfort you need to accommodate long trips. A notable pick is the KIA Sedona, which is a great value because even at the base trim, you get cutting-edge features and premium comfort in addition to a host of safety features and fantastic driving dynamics. We believe that road trips should be fun for everyone—including the driver—no matter what you're driving.
Take a look at our minivan inventory and then visit Frank Myers Auto Maxx today for a test drive of your next family favorite. We look forward to assisting you!