by Frank Myers Auto Maxx
5/15/2019 - Winston-Salem, NC
---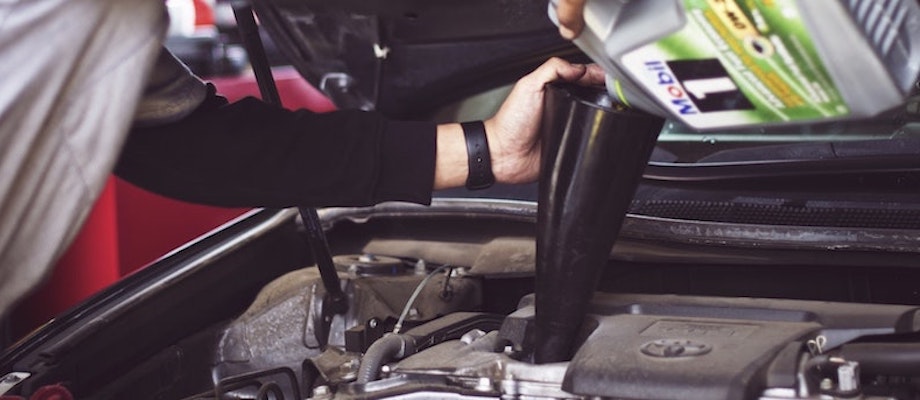 Regularly changing your oil is the single best thing you can do to optimize performance and extend the life of your car, truck, or SUV. It can be easy to get sidetracked while driving around Winston-Salem and forget to check your oil from time to time, but the team at Frank Myers Auto Maxx is here to help with convenient service center hours and our competitively priced oil change services.
Value Oil Change Starting at $19.97
Oil changes are simple, inexpensive, and are ultimately one of the most important things you can do to keep your car running smoothly. By having the right level and quality of oil, you can help prevent excess wear and tear on your engine, as well as protect the performance of your ride. Our value oil changes start at just $19.97 and include a thorough inspection of key components to help catch any issues early on and prevent future expensive repairs so you can rest easy knowing you're getting the most for your money.
Oil Change Coupons
We're all about providing inexpensive solutions to your automotive problems, which is why our Dealer Certified technicians offer a wide variety of affordable auto repair services and service specials for our Winston-Salem customers. From brake and transmission services to windshield repair and scratch removal, you can count on the team at Frank Myers Auto Maxx to help you cost-effectively maintain your vehicle. Our customers can also choose from several oil change service options to select the very best option for their car, truck, or SUV and save further on service.
Get an Oil Change in Winston-Salem
When you arrive at our Winston-Salem service center for an oil change, you can expect to be greeted by our friendly, professional service staff ready to work on your ride. Our team of trained technicians are equipped with the latest tools, computer diagnostic equipment, and genuine OEM parts to meet all of our customers' needs. As with all service completed at Frank Myers Auto Maxx, we will select the right components to compliment your vehicle and ensure the job is done right the first time.

A car is a major investment and as such it's important to do all you can to ensure it runs as long as possible; So what are you waiting for? If you suspect your vehicle is in need of an oil change or want our team of expert service technicians to take a look under the hood, contact us online and schedule a service appointment at Frank Myers Auto Maxx today. We're looking forward to helping you get back on the road!