by Frank Myers Auto Maxx
8/2/2018 - Winston-Salem, NC
---
With a long history of being a fun and stylish car, it's no wonder the Volkswagen Jetta has remained a popular choice for car buyers in Winston-Salem for seven generations.
The Evolution of the Jetta
The Volkswagen Jetta, named after the German word for "jet stream," was first produced in 1979. Since becoming an instant hit in the 80's, more than 3.2 million Jetta models have been sold in America.
When driving the original Jetta, you'd have an AM/FM cassette player for entertainment throughout your drive, a cigarette lighter, and two ashtrays. If you were thirsty on the road, however, there was not a single cup holder to accommodate your beverages inside the small sedan. Unlike the first generation Jetta, the newer models have completely ditched the cigarette lighter and ashtrays, and provide plenty of cup holders throughout the vehicle.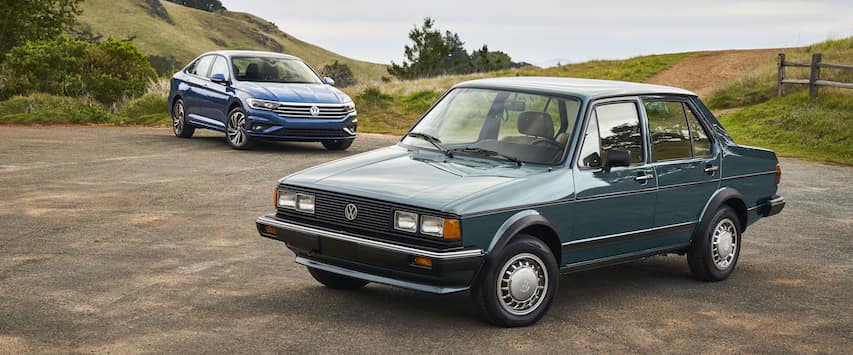 Since making its debut, this Volkswagen model has notably grown in size. The original make had a length of 167.8 inches and was 63.4 inches wide. Today, the Jetta is 185.1 inches long and measures a width of 70.8 inches. Although this vehicle's size has increased, its trunk capacity has always remained true to its original measurement of 14.1 cubic feet.
The Jetta's technology and safety features have also significantly increased throughout the years. Features like an AM/FM/SAT with touchscreen are the norm for most newer models. In the way of protection, the advanced Intelligent Crash Response System quickly reacts if a collision deploys airbags by turning off the fuel pump, activating hazard lights, and even unlocking the doors so that you can be quickly retrieved.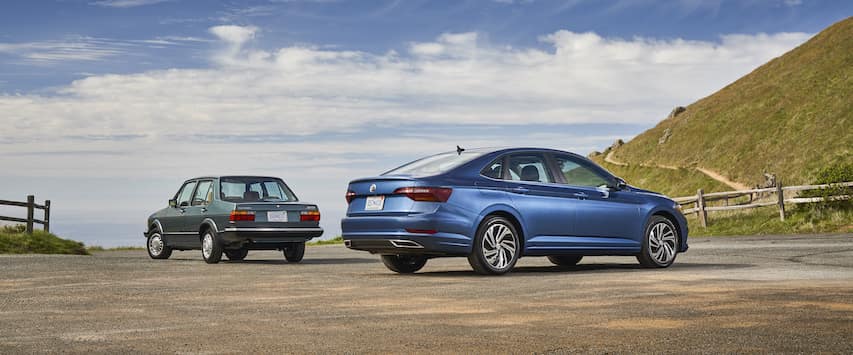 Take the Jetta for a Spin Around Winston-Salem Today

Although the Volkswagen Jetta has evolved remarkably over the last 40 years, this vehicle has always contained the same spirit. We at Frank Myers Auto Maxx see the value in purchasing a timeless vehicle, that's why our Winston-Salem used car dealer carries a handful of used Jetta models for sale ranging from year 2009 to 2014.
If you're interested in test driving a used Volkswagen Jetta in Winston-Salem today, contact us at (866) 242-1277.