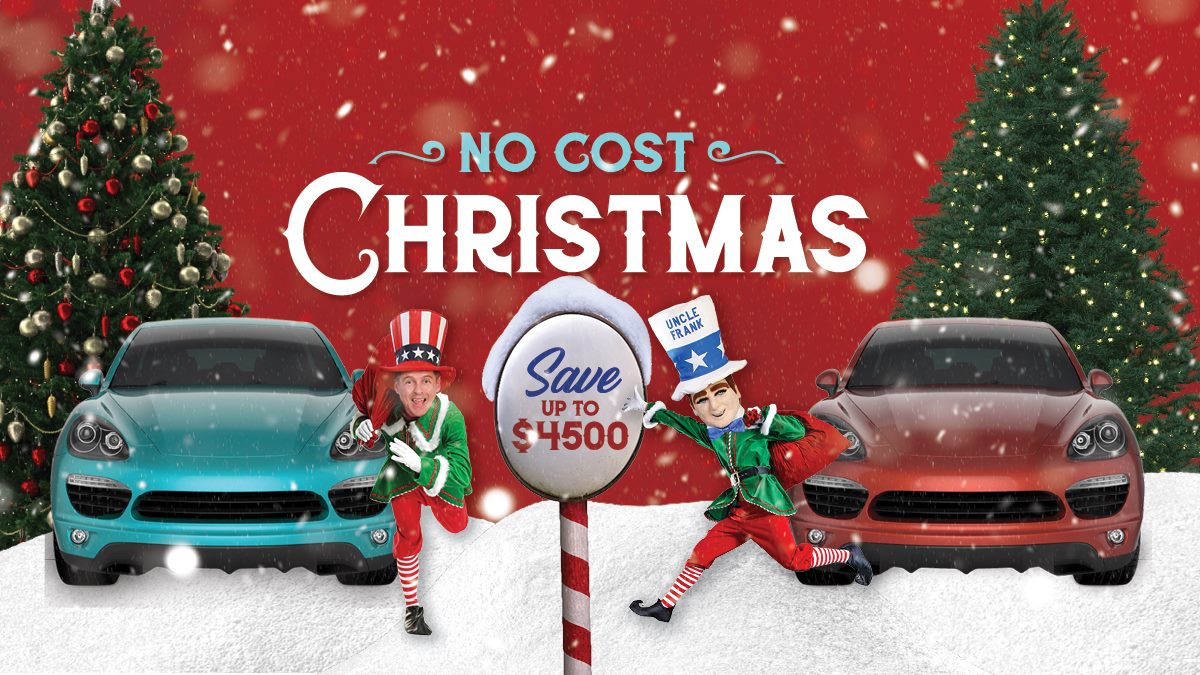 This surprising story of uncommon Holiday giving is just the heartwarming news that many local families are ready to hear. Simply put, when you buy a used car this month from Frank Myers Auto Maxx, Christmas is covered. That's a huge relief for the thousands of local people who want a nicer, newer car right now, but are unsure of how to manage their holiday gift-giving budget at the same time.
Tracy Myers is calling this program No-Cost Christmas because when you buy a used car from Frank Myers Auto Maxx in December, you won't have to make a payment on the nicer, newer vehicle you desperately need and really want until after the Holidays. PLUS you can save up to $4,500 which is money you can use to pay for gifts for your family and friends, take a vacation, decorate your house, give back to the community, or whatever else you'd like to do to celebrate the season.
*This offer absolutely expires on Saturday, but will only last until the allotted funds runs out, which some experts anticipate could happen within the next 3 days.
Due to the public anticipation expected for this event, we encourage you to make your VIP Reservation by calling 866-242-1277 or by texting 336-814-9384. You can also visit us at 4200 North Patterson Avenue in Winston-Salem, NC.
This Holiday Offer Is Good Even For People With Credit Problems
Also important to note is our EVERYBODY RIDES Program. This program ensures that all people, regardless of past credit issues, are treated equal and fairly and get to play on a level playing field.
Myers explained, "I realize that all of us run into bad luck eventually. It's just not fair to make some people suffer because they've run into hard times. So we fight every day to help hard working, honest people get approved for the car loans they really need right now. It's all part of our approach to doing business."
Here's What Else You Need to Know:
Consumers receive up to $4,500 OFF ANY NICER, NEWER CERTIFIED VEHICLE IN STOCK at Frank Myers Auto Maxx in Winston-Salem when they trade in an old car they hate.
The "No Cost Christmas" opportunity is a privately funded program that helps consumers buy a nicer, newer vehicle from Frank Myers Auto Maxx when they trade in the vehicle they are currently driving. The program is designed to boost the economy, boost auto sales & put safer vehicles on NC roadways. No local, state or federal dollars are being used to fund this program.
This is a limited time opportunity. Transactions must be made before Saturday at 5pm OR when the funding for the program runs out...whichever comes first.
Normal credit qualification requirements have been reduced.
We apologize in advance by any price discount(s) make all offers null & void.
Offers may not combine. Financing requires bank approval & some negative equity may be refinanced, if applicable. 3% tax, $55 tag & $499 title documentation fee may be required at time of delivery. Vehicle purchase price affects discount amount.